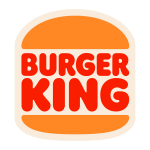 It's the 4th. Of December 1954 in Miami, when James McLamore and David Edgerton launched the first BURGER KING. After only three years, the WHOPPER was born, the most famous burger of our franchise.
Sometimes you only need two men and a great idea to change the world. We have the proof. In 1963, after the first restaurant in Miami,
BURGER KING ® opens out of the United States, in Puerto Rico. But the journey continues, accessing Canada six years later and further Europe, Madrid in 1975 Madrid and Milan in 1999.
burger king
restaurant
SP233 – Via Cesare Battisti / ang. Via Carducci
Cislago (VA)
Phone:
Website: burgerking.it
Email:
King Drive available
burger king
restaurant
SS33 – Corso Cavour
Dormelletto (NO)
Phone:
Website: burgerking.it
Email:
King Drive available
burger king
restaurant
SP170 –
Via Roma,  Medolago (BG)
Phone:
Website: burgerking.it
Email:
King Drive available